USS DARTER (SS-576)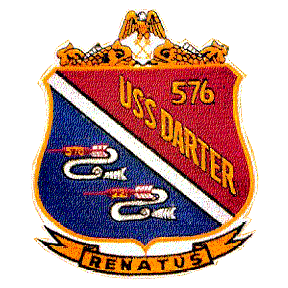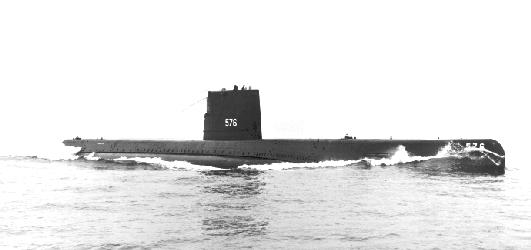 ---
Builder; Electric Boat Division of General Dynamics Co., Groton, CT
Length. 268.7'
Breadth. 27'3"
Keel laid down by 10NOV54;
Launched: 28MAY56; Sponsored by Mrs. George L. Russell;
Number of Crew 8 officers - 75 enlisted men
Displacement. 1871 tons (surf.), 2372 tons (subm.); ;
Speed 15.5k (surf.), 16k (subm.);
Trest Depth. 700';
Armment. 6-21" tt fwd., 2-21" tt aft.;
Sterring Control; 3 man operation, single stick airplane-type
"DARTER CLASS"
afa
"IMPROVED TANG CLASS"
Commissioned: 20OCT56 with LCdr Ralph R. Blaine in command;
Decommissioned: 1DEC89; CDR John B. Frank Jr.
Struck from the Navy List 17JAN90;

Sunk as target of USS TAUTOG (SSN-639) 7JAN92 off Pearl Harbor..
---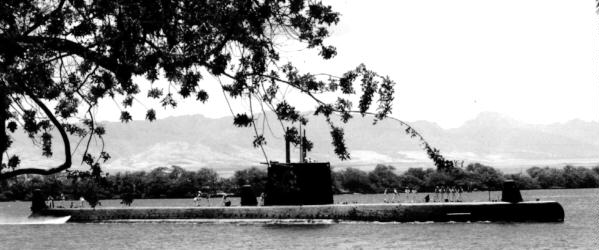 Darter successfully tested a MK 48 torpedo war shot.